Next Generation Members
Adhitya Jayasinghe
Adhitya is pursuing a B.S. in Materials Science & Engineering and Economics as part of the Integrated Business and Engineering Honors program at Lehigh University. Through experiences at Water Energy Innovations Inc., HIS Markit, E.ON Czech Republic, the United Nations, and the United States Association for Energy Economics, he has developed a deep interest in the global energy industry. With his business and technical background, he hopes to pursue a career in strategy consulting with a focus on the intersection point between technology and finance within the energy industry. In addition, he hopes to pursue a PhD in Energy Economics, with a strong focus in renewables.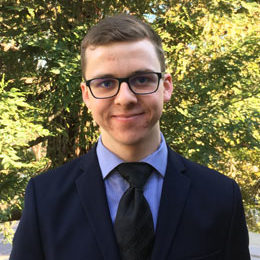 Martin Allgeier
Marty Allgeier graduated with high honors from UC Davis with a BS in Mechanical Engineering in June of 2019. His coursework and internships focused on water and energy efficiency, commercial HVAC design, and renewable energy generation. Having passed the FE Mechanical exam, he is currently an Engineer in Training (EIT) working toward becoming a Professional Engineer. With this experience, he is pursuing a career in sustainable building services design.
Download Marty's paper about food processing technologies here.